Unison's HIV Prevention Education and Outreach Project, In the Know, held a Health and Wellness Day forum for African, Caribbean, Black and Latino (ACBL) communities at the Jane Street Hub on Saturday, June 3, 2017.
The main objectives of this event were to:
increase awareness of and access to sexual health services including Rapid HIV (Anonymous) testing,
enhance understanding of the cultural implications of stigma and silence.
promote healthier attitudes towards sexuality, safer sex, and STI testing.
The forum was building on the theme: 'When was the last time you thought about your sexual health?'  Various community service providers and community members provided health promotion workshops on self-love, safer sex 101 and addressing stigma related to being HIV positive in ACBL communities. A musical theatre youth group, SExT entertained us with an engaging, interactive performance on consent, homophobia, cybersex bullying, STI 101, and domestic violence.  In addition to the workshops and performance, the day included a community info fair, Anonymous Testing services, and a men's health discussion space.
More than 150 attendees engaged in discussions around HIV prevention, stigma, resiliency and cultural implications.
The community fair had over 20 agencies that provide services for ACBL groups within our community.  There were games and raffle prizes for participants throughout the day. Lunch was provided by local caterers, Ghazale, Indian Samosas & Sweets, Lloyd's Jamaican, and Tinnel's Patties.
Several of the planning committee members target community groups that reside in the Jane Street Hub and Keele and Rogers areas. Having a one day forum for community members to come learn about information and services that could improve their health and well-being is one step further to increasing community capacity and knowledge to make informed choices about their health and bodies.
A planning team that consisted of sexual health education service providers included: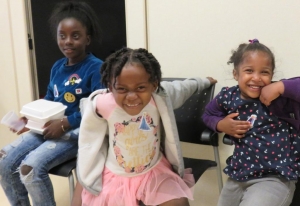 Toronto Public Health (TPH)
Black CAP
Alliance for South Asian Aids Prevention (ASAAP)
Yorktown Family Services
Africans in Partnership Against AIDS (APPA)
This event and the In the Know project were supported by the City of Toronto's Urban Health Fund (TUHF).